Malta is a tiny country located in the heart of Mediterranean sea with beautiful bays, and the past that goes back to pre – historic times. This enticing island with rich palette of history, culture and beyond the beauty natural golden beaches, will amaze you and remain forever in your memory.
Malta is an exceptional destination for our students who wish to explore this exquisite island including the crystal clear blue water quality bays and pre-historic towns.
Join us on a journey of discovery across Malta!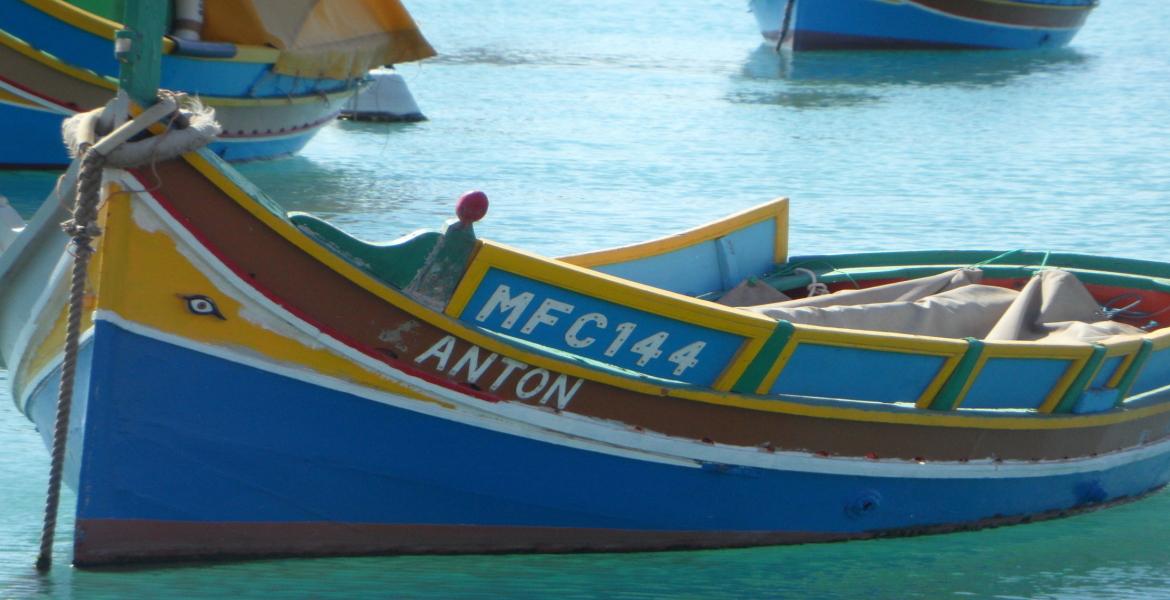 Bugibba is a coastal town situated near Qawra and St. Paul's Bay, a place renowned not just for it's rocky beaches and enchanting coves, but also for the beautiful and lively seafront promenades. Although Bugibba is a relatively small town in Malta, this charming place stretching for 5 km along St. Paul's Bay is extremely popular among the tourists.
Aside from the breathtaking experience of the crystal clear blue water quality bays, Bugibba oozes with full of life energy to both captivate and educate our students. Famed for it's beautiful nature and rich history, the town of Bugibba is a sight to behold. Due to Bugibba's ideal location, it is but a short trip away from the very best that Malta has to offer. These include a captivating Qawra, the medieval Mdina, the island of Gozo and the magazine worth material of Comino's Blue Lagoon exquisite sights.
The location of our Programmes in Bugibba also allow for further travel to surrounding areas to enhance the immersive learning experience for our students. Our students will be given tours of Valletta and will be able to see all the famous sites you've on the screen and postcards, including St. Johns Co – Cathedral, Casa Rocca Piccola and the Royal Opera House. Bugibba is the ideal place for students to immerse themselves in Maltese culture not just because of its beautiful nature, but also for it's magnificent and historical surroundings.
Although the students get plenty of opportunities to experience the stunning Malta, Bugibba provides a safe and wonderful atmosphere for both exploring the island and in their learning environment.
Visit the gorgeous city of Bugibba!
Accomodation:
Our accommodation facilities work to provide students with a taste for adult living in a controlled environment. Students learn the responsibilities of running and maintaining a house hold while being offered the maximum comfort and support while they enjoy our programme.
We believe that this component of the Programme offers a unique experience to our students as they gain a deeper understanding of independent living.
Catering:
Students are encouraged to fill in everyday shopping lists for the food they need and cater themselves at breakfast and snack times. Our staff provide them with their requests so that students can gain a deeper understanding of how to manage food as well as a house hold.
We believe that this aspect of our Programme is unique when compared with similar programmes. It allows students the chance to prove their ability for independent living in a setting that is controlled and secure, while at the same time offering them the freedom for success and personal development.
Lunch and dinner is provided at the dining hall. With wide variety of food, our students can always find something delicious that suits your taste.
Residence:
All our students stay in accommodation with excellent facilities and easy access to the city center, set amongst the spectacular surroundings of Bugibba.
Students are housed in modern, newly refurbished 3 star hotel within a walking distance from Bugibba's main square and sea front promenade and its rocky beach. The Malta National Aquarium as well as the Bird Park are also in the vicinity of the hotel. Each participant has their own single or shared bedroom with en-suite. Wireless internet connections are available at the hotel.
With a 24 hour security and reception, meaning that although students have the freedom of independent living, they are still contained within a safe and secure environment.
High-quality programmes
Join the community of modern thinking students. Highly qualified teacher and millions of people learning.
exchange opportunities
Learn more about our programmes and gain a deeper understanding of the wide variety of activities we offer.
transnational education
All of our students undergo an educational, entertaining, and culturally enriching experience.

Join our digital and multilingual world education events
Welcome to our experienced institution for international high education and cooperation programmes around the world. Join us to choose between many international courses and destinations, depending on your interests and background. 
Contact us
If you wish to ask any questions, seek advice or need further clarification, please don't hesitate to contact us!